June
Female athlete Pinki could actually be a man, 26/11 handler is arrested, and Bhupathi refuses to play with Paes.
US Defence Secretary Leon Panetta visited India during a nine-day Asia tour and held talks with Prime Minister Manmohan Singh, Defence Minister AK Antony and National Security Advisor Shivshankar Menon. The two sides, among other things, discussed military ties.
Mamata Banerjee's Trinamool Congress maintained its winning run in West Bengal, winning four of six civic bodies in the municipal elections. The Left held onto Haldia and the Congress won from Cooper's Camp, a traditional stronghold.
Brahmeshwar Singh, chief of the upper caste militia Ranvir Sena, was shot dead while on a morning walk near his home around 70 km from Patna. His death sparked off violence in Bhojpur district. Vehicles were burnt and curfew was imposed.
Anna Hazare and Baba Ramdev teamed up for their anti-corruption agitation in Delhi, but their differences showed. While Team Anna stood by its direct allegations of corruption against Prime Minister Manmohan Singh, Ramdev said personal attacks should be avoided.
Over two decades of cricket later, Sachin Tendulkar padded up for a new innings as parliamentarian. Sachin took oath as member of the Rajya Sabha and appeared to be all charged up. "With the nomination, I am in a better position to not only help cricket but other sports too," he said.
Sanjay Joshi quit the Bharatiya Janata Party within days of posters appearing in Ahmedabad that praised him and obliquely criticised Gujarat Chief Minister Narendra Modi. Mr Modi is believed to have serious differences with Mr Joshi and had been against his entry into the BJP.
The Supreme Court rejected Nupur Talwar and Rajesh Talwar's plea and put them on trial for the 2008 murders of their daughter Aarushi and domestic help Hemraj. The top court also rejected their appeal for a re-investigation into the case.
Al Qaeda shocked the world with online advertisements in the Arabian Peninsula, offering training for suicide bombers to target the US, Israel and France. The advertisements asked volunteers to get in touch via e-mail with details about their experience and proposed targets.
Uttar Pradesh Chief Minister Akhilesh Yadav's wife Dimple Yadav had an unopposed election from the Kannauj Lok Sabha seat after two candidates in the fray withdrew. Her victory was challenged in the Allahabad High Court.
Four hundred tourists were rescued by the Army from Khardung La Pass, the world's highest motorable road leading to Leh. The tourists, travelling in around 150 vehicles, were stuck in landslides and spent a night in sub-zero temperature.
Expected but nevertheless awards for Ranbir Kapoor and Vidya Balan who scored Best Actor for Rockstar and Best Actress for The Dirty Picture at the IIFA Awards in Singapore. The three day extravaganza also featured performances by Priyanka Chopra and Ranbir, who danced for the first time with father
Put it away please, was the general reaction to Madonna's on-stage antics in Istanbul, one of the stops on her MDNA tour. The 53-year-old singer exposed her breast briefly while performing the song Human Nature.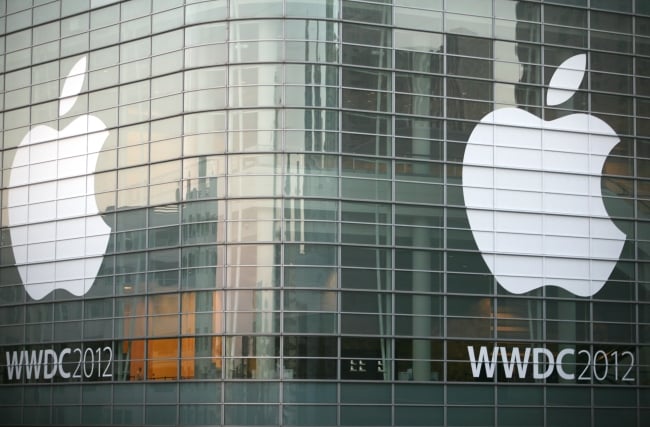 Apple announces decision to drop Google Maps from iOS 6.
The 'Utterly Butterly' girl, Amul butter's iconic mascot in advertisements, turned 50. The girl in her polka-dotted dress, with a matching bow in her hair, has continued to charm with her tongue-in-cheek humour since the 1960s.
Trinamool Congress chief Mamta Banerjee caused the UPA government a huge embarrassment when she, along with Mulayam Singh Yadav, named Prime Minister Manmohan Singh as one of her choices for the President's post.
Nokia's 808 PureView, the smartphone with a 41-megapixel camera, debuts in India.
Ghazal king Mehdi Hassan died at the age of 84 in a Karachi hospital. He had been suffering from lung and chest illnesses for 12 years, his son said. He started as a thumri singer but became famous for his ghazals. Mr Hassan was also considered a cultural ambassador, with a huge fan following in bo
Despite winning the Asian Games gold medal, Pinki Pramanik was relatively unknown. India got to know about Pinki when the athlete was arrested on charges of being a male and of raping her partner. Medical reports later confirmed that Pinki was indeed a male.
Mahesh Bhupathi said he would not be available for the Olympics if paired with Leander Paes. The news rocked Indian tennis when the letter written to AITA was disclosed.
He later told NDTV he had not even spoken to Paes in months. Olympics eventually saw Bhupathi play with Bopanna.
It was reported early in June that Armstrong could face fresh charges made by USADA and it could lead to him being stripped of his titles. The ensuing months saw the 7-time world champion decimate and enter the halls of shame from the bastions of pride and determination.
Telugu actor Ram Charan Teja married fiancée and longtime sweetheart Upasana Kamineni in a grand ceremony attended by Amitabh Bachchan, Rajinikanth, Nagarjuna and other big stars. Bride and groom both belong to illustrious families. Ram Charan is the son of superstar Chiranjeevi and Upasana's fam
Jagan Mohan Reddy's YSR Congress swept the assembly bypolls in Andhra Pradesh, winning 15 of 18 seats. His party didn't even spare the ruling Congress its Nellore Lok Sabha seat. Sister Sharmila predicted Mr Reddy would become the state's chief minister by 2014.
Mamata Banerjee took the campaign for her presidential choice, APJ Abdul Kalam, online. Debuting on Facebook, she wrote in her first post: "I gave voice to what millions of Indians want to see in a President."
A French diplomat posted in Bangalore was booked on charges of raping his infant daughter. The case was registered on a complaint by his wife, an Indian citizen, who approached the police with the help of an NGO.
He came, saw and proclaimed that MS Dhoni was a good leader! For Didier Drogba, his visit to India was as memorable for him as was for his fans. He however said he cannot pronounce MSD's name. But people here didn't seem to mind one bit.
Pakistan's Supreme Court disqualified Prime Minister Yousuf Raza Gilani for disobeying its order and refusing to ask Swiss authorities to reopen corruption cases against President Asif Ali Zardari.
Former bad boy Johnny Depp called it quits with partner of 14 years and mother of his two children, French actress and singer Vanessa Paradis. Break up rumours had been floating for months. Johnny is now dating actress Amber Heard.
A relieved Mahesh Bhupathi said he was excited to partner Rohan Bopanna in the Olympics. This after the AITA decided to pair the two and keep Leander Paes with Vishnu Vardhan.
Sayed Zabiuddin Ansari alias Abu Hamza, among the six handlers of the 26/11 terrorists, was arrested by the Delhi Police. He had been named in both the 26/11 chargesheet and the dossier that India sent to Pakistan.
At least 11 people were injured in a major fire that destroyed three floors of the Maharashtra Mantralaya in Mumbai as well as the chief minister's office. More than 25 fire engines took several hours to put out the flames.
Aamir and Satyamev Jayate scored another goal with a Parliamentary committee inviting the actor to share his views on medical FDI. Aamir, who highlighted medical malpractices on his show, offered a "win-win" solution, making the case for higher FDI and price control.
Mamata Banerjee suffered a huge blow in her battle with the Tatas when the Calcutta High Court ruled that a legislation introduced by her government to recover land leased to the company in Singur was constitutionally invalid.
Swedish retailer IKEA announced plans to invest Rs 10,500 crore to set up 25 stores in India. After getting the nod from the Department of Industrial Policy and Promotion and the Foreign Investment Promotion Board, IKEA now awaits approval from the Cabinet Committee on Economic Affairs.
Around 1,000 people staged a protest in Mumbai for over two hours against controversial police officer Vasant Dhoble and his crackdown on the city's nightlife. They distributed cutouts of the hockey stick – Dhoble's trademark accessory during his night raids.
Nora Ephron, director of Sleepless In Seattle, died at the age of 71. She was nominated for many awards, winning a Bafta for writing When Harry Met Sally.
Around 30 passengers were injured when a bus fell off the Anna Gemini flyover in the heart of Chennai. The bus was carrying around 60 passengers when it crashed through a wall and tumbled down about 12 to 14 feet.
The IIT council decided that starting next year, students who score in the top 20 per cent of their board exams will be eligible to take the main Joint Entrance Exam. The best 50,000 students will then take another advanced exam, which will not be held on the same day.
Reports that Pakistan was freeing Indian prisoner on death row, Sarabjit Singh, caused much elation in India until Islamabad clarified that the lucky one to walk free was another prisoner named Surjeet Singh.
Google enters the tablet market with its 7-inch $199 Nexus 7, built by and co-branded with Taiwan's Asus.
A prototype of Google's virtual reality glasses Project Glass go on sale at Google's annual conference.
Nokia's Asha series of budget smartphones gets two new members - the bar-style Asha 202 and QWERTY Asha 302.
Five players were banned by BCCI after a TV operation accused that they were involved in spot-fixing, in domestic matches. The Indian Board said it would investigate the matter and later banned them from playing.
Tom Cruise was left blindsided by Katie Holmes' decision to file for divorce, ending a seven year journey together. Katie reportedly felt she was turning into a "robot" living with controlling Tom. Katie was granted primary custody of their six-year-old daughter Suri.